Deciding Whether to Enter the Field of Medical Coding and Billing
For detail-oriented individuals with a knack for numbers and an interest in medicine, a career in medical coding and billing may provide a fulfilling future. In Toledo OH, medical coding and billing professionals generally enjoy relatively good pay and high levels of employment. In addition, the ubiquity of online accreditation classes and continuing education courses means that individuals in Toledo OH or anywhere in the country can easily prepare themselves for their first job in the field. When weighing whether medical coding and billing is good for you, consider all aspects of the job, from salary to required skills to typical work conditions.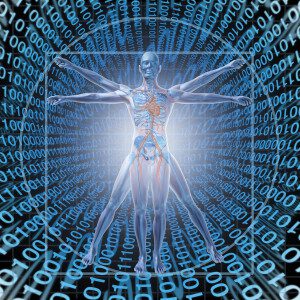 Assessing Salary
For many individuals considering a new career, average salaries are a primary consideration. In the case of medical billing and coding, you can expect a median pay of $37,710 yearly, according to the Bureau of Labor Statistics' May 2013 statistics. However, note that the average salary in Ohio is average to above-average, typically ranging between $36,400 and $40,230. Only 12 states in the nation are in a higher pay bracket, compared with Ohio. More specifically, the annual mean salary in Toledo OH is $41,680.
Weighing Job Conditions
Individuals working in medical billing and coding, also known as medical records and health information technicians, may work in general medical and surgical hospitals, whether state, local or privately operated institutions. According to the Bureau of Labor Statistics, approximately 37 percent of all medical records and health information technicians work in some kind of hospital. The remainder of workers in the field may be employed in various settings, including:
• Physicians' private offices
• Nursing or residential care facilities
• Governmental offices.
When weighing the possible work environments, potential technicians may wish to consider the typical working schedule of hospital-based positions. While billing and coding needs may be less needed around the clock, there is some chance of such positions being required to manage occasional night or weekend shifts.
Analyzing Necessary Skills and Experience
Before settling on medical coding and/or billing as a future career, it's a good idea to assess the skills and experience that are typically expected of newcomers to the field. In general, there is no single educational requirement for an individual to enter the billing and coding sector. However, most workers have some combination of:
• Bachelor's and/or master's degrees in a related field
• Some training in human anatomy, physiology and medical terminology
• Training in medical coding
• Successfully passed CPC exam (Certified Professional Coder)
Of all these possible degrees and certifications, the last one (CPC certification) is likely the most highly sought attribute of a job candidate in the coding and billing field. Aside from formal qualifications, some employers may also welcome applicants who have significant experience in related positions or who evidence an above average capacity to learn medical and coding terminology and practices.
In essence, a career in medical billing and coding is a highly realizable and practical job aspiration in the Toledo, OH area. Whether the career is right for you comes down to personal interests, career goals and academic or professional experience.
Embark on an exciting new nursing career at Athena Career Academy today.
Find us online at https://www.athenacareers.edu/, visit us in Toledo, OH at 5203 Airport Highway or in Middleburg Heights, OH at 7285 Old Oak Blvd. (Suite 123) or call us at (419) 329-4075 (Toledo) or (440) 891-7672 (Middleburg Heights).