Five Potential Working Environments for Practical Nurses
Practical nurses have so many opportunities for employment. They don't necessarily always work in hospitals. Nurses have the option to work in a rewarding environment that caters to their desires and skill sets. Toledo OH provides nurses with the opportunity to learn the right skills they need to enter the workforce in their desired locations and environments. These five examples only represent a small handful of the locations where nurses can find a career they will love.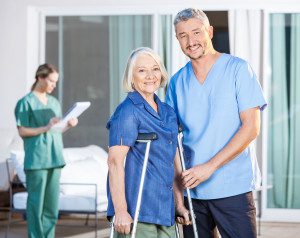 1. Schools
Every school needs a quality nurse to care for the sick children. School nurses enjoy plenty of interaction with different types of patients. They might help conduct vision screenings, dental checkups, lice tests, hearing tests, weight measurements, and more. School nurses can also assist doctors in sports physicals, and they can ensure that students take any necessary medications during the day. This can be a rewarding job for most nurses who choose it.
2. Correctional Facilities
Jails and prisons also need skilled nurses to take care of the inmates. Inmates need medical attention for a variety of reasons. Maybe they just need routine checkups. Nurses can also administer vaccines to prevent the spread of diseases in jails and prisons. They can help inmates recover after they've been injured in fights and other conflicts. And they also help the inmates take their medications if they have any.
3. Military
Nurses regularly serve in the military. Each branch has a unique training school for nurses. The needs of each branch determine exactly how the nurse will be employed. Many nurses volunteer for dangerous yet exciting duties with the soldiers on the front lines. Other nurses work at basic training facilities and reserve bases. Other nurses might even work at hospitals located on military bases. They might care for the service members as well as their families in these roles.
4. Home Health Agencies
Nurses from Toledo OH academies could choose to work for home health agencies. They can travel to the homes of their patients and treat them in comfortable environments. Many nurses enjoy this type of career because their patients can be less stressed in their own homes. They can often form more personal connections with the patients when they assist them at home. Nurses have plenty of chances to work at home health agencies. It's a fast-growing part of the healthcare industry today.
5. Nursing Homes
If a nurse enjoys working with elderly people, then nursing homes offer fantastic career opportunities. The nurses will help the residents of the nursing home stay healthy as much as possible. They'll assist them in taking medications and maintaining their good health practices. They can often advise patients on diets and exercise habits as well. They also get to work closely with other staff members such as cooks and entertainment personnel.
Practical nurses are spoiled for choice in their prospective careers. They can work in just about any kind of setting they can imagine. Few careers offer the flexibility and advancement opportunities available to practical nurses.
Begin your nursing education at Athena Career Academy today. Find us online at https://www.athenacareers.edu/, visit us in Toledo, OH at 5203 Airport Highway or in Middleburg Heights, OH at 7285 Old Oak Blvd. (Suite 123) or call us at (419) 329-4075 (Toledo) or (440) 891-7672 (Middleburg Heights).